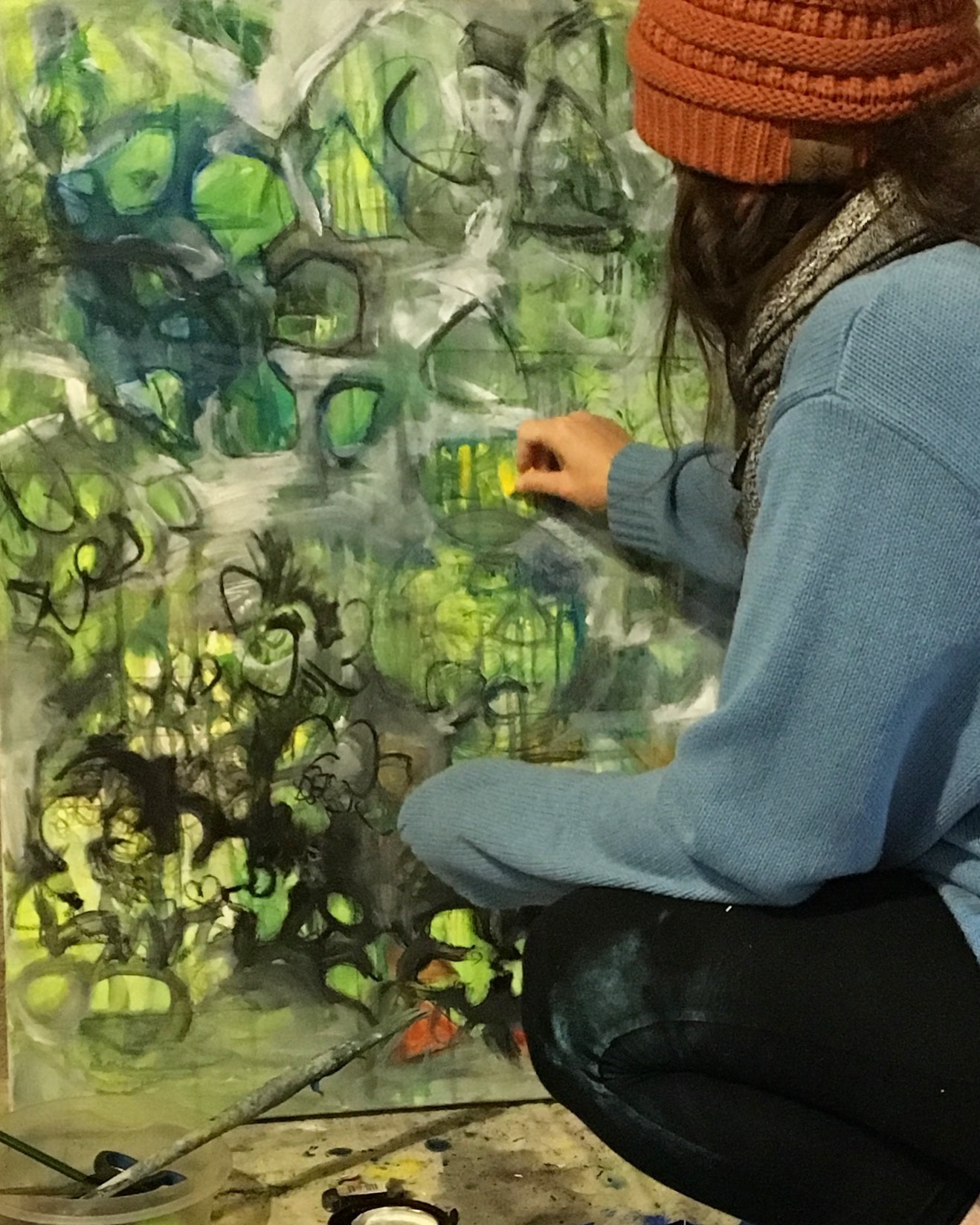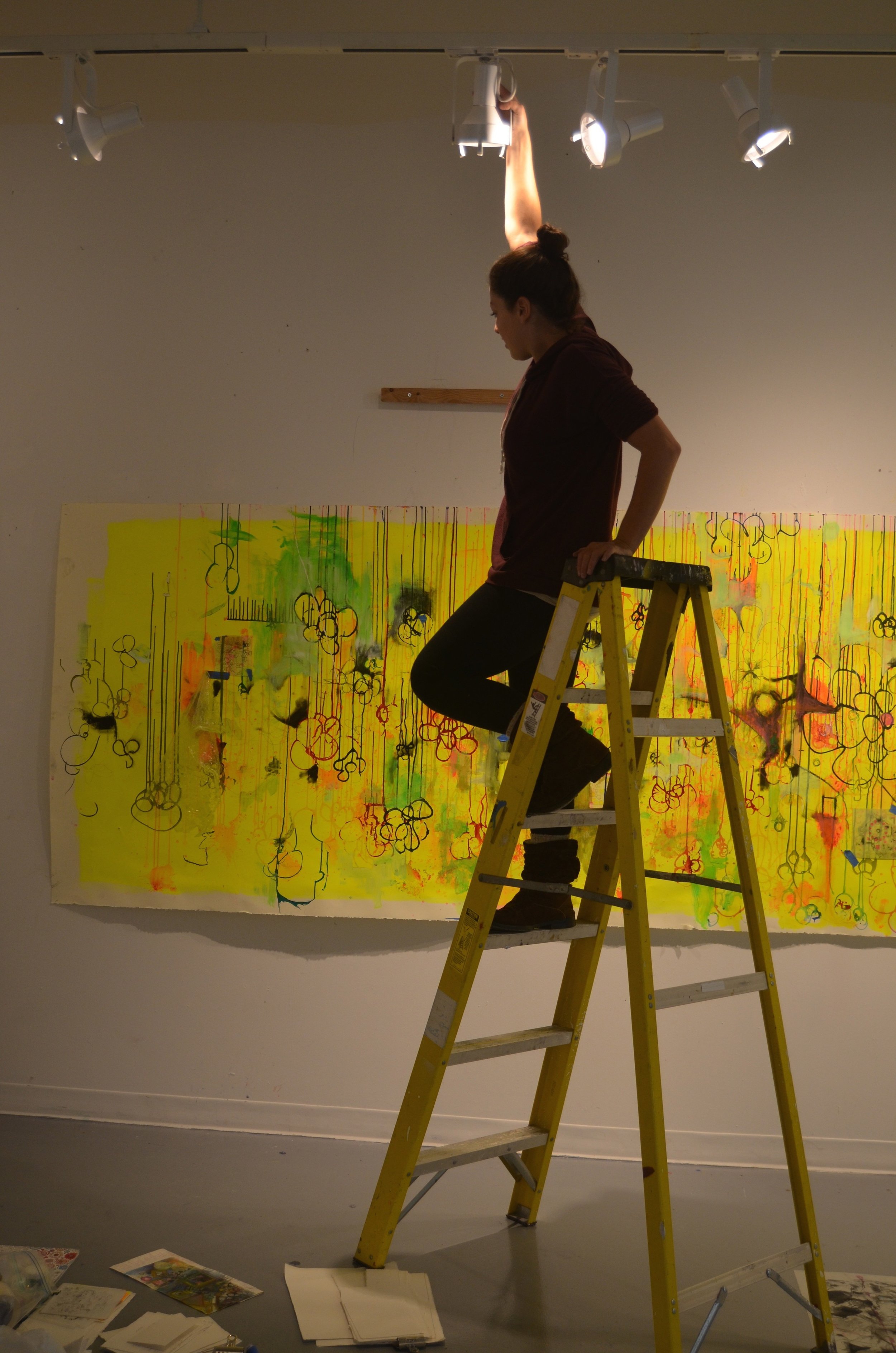 About THE ARTIST
My name is Mary Cozens and I am an artist/educator currently living and working in Asheville, North Carolina.
Painting and drawing is a type of meditation in which I can constantly explore and revisit. My aim is to create imaginary, dream like spaces to get lost or found in, and for a moment to forget about all the "noise" that our 21st century society has imposed upon us. I am inspired by all aspects of nature and its designs; its reoccurring patterns and textures speak to me as a sort of cartographic journey, or unique narrative. Valuing the process of mark making, I seek to find unique potential and evolutions in each piece, trying to find beauty within chaos.
In the future, I hope to use my K-12 Art Education teaching license and my MFA in order to create works or projects that teach, speak, and connect to the community.
Education
2013-2015 Western Carolina University, Master of Fine Arts, Cullowhee, NC
2008-2012 Western Carolina University, Bachelor of Science in Education, Art, Cullowhee, NC
Exhibitions
2017 Solo Exhibition, Layeredscapes, Dr. Lulu's Natureopathy, Asheville, NC
2016 Group Exhibition, NEWestern, The Bascom Center for the Visual Arts, Highlands, NC
2015 Solo Thesis Exhibition, /ˈɡärd(ə)n/, Revolve Studio Asheville, NC
2015 Group Exhibition, Here to There, Revolve Studio, Asheville, NC
2015 Group Exhibition, Whee Fresh, Asheville Area Arts Council, Asheville NC
2015 Group Exhibition, Landscape Paintings, Gallery 130, Bardo Arts Center, Cullowhee, NC
2014 Group Exhibition, What? Draw? Draw What? What we draw, The Bascom Center for Visual Arts, Highlands, NC
2014 Group Exhibition, MFA BFA RAD , Tannery Studios, River Arts District, Asheville, NC
2014 Group Exhibition, Fatty Gallery, Sylva, NC
2013 Solo Exhibition, The Artisan Gallery, Candler, NC
2012 Solo Exhibition, Signature Brew Coffee, Sylva, NC
2012 Group BFA Exhibition, Fine Art Museum, Western Carolina University
Collections
Private Collection, Asheville, NC
Private Collection, Charlotte, NC
Private Collection, Ridgefield, CT